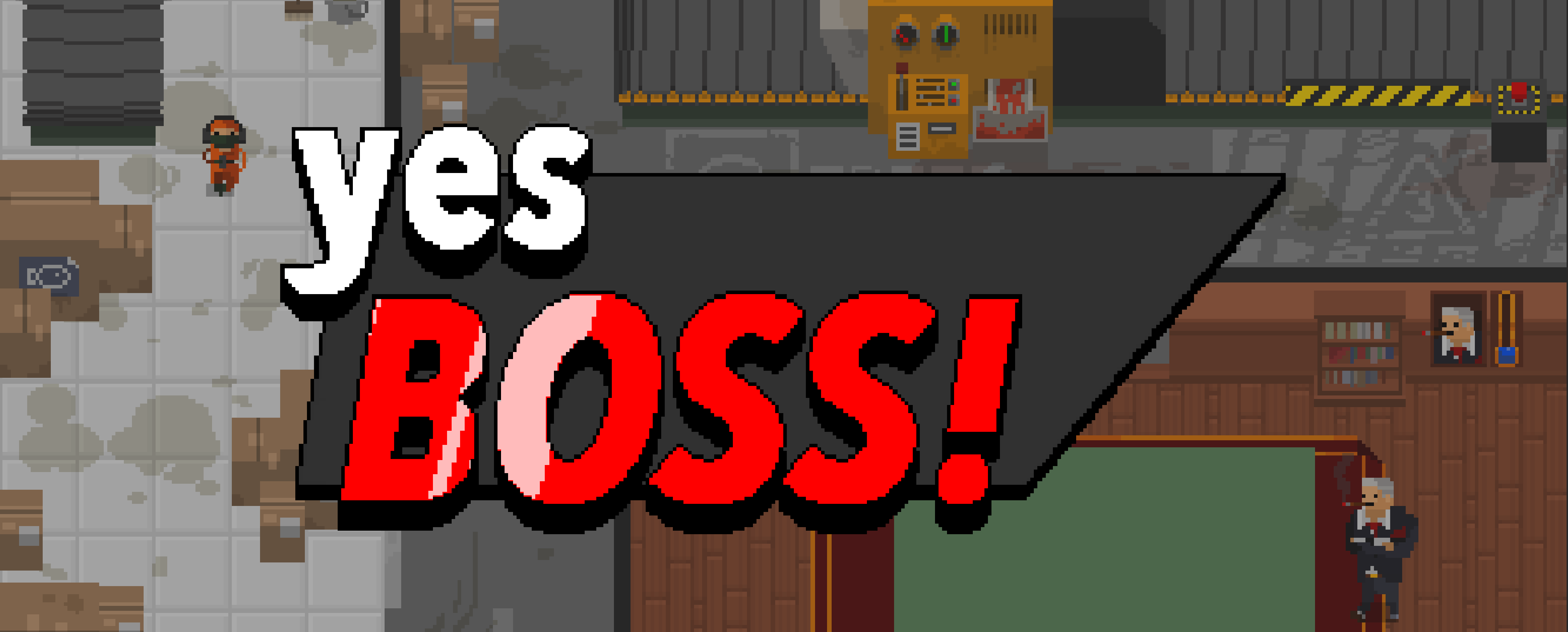 Yes BOSS!
Yes Boss! is a small game about managing your daily work in a factory and keeping your boss entertained. If you run out of money, or your boss gets bored, you lose. Spend your daytime wisely!
Gather raw food from the first conveyor belt and bring it to the production chain. Turn on the cannery machine and repeat the process to earn money.

Meanwhile, beating your boss at a game of pong is the only way to prevent him to get mad and eventually fire you.
Each can of fish getting out of the factory earns you 30 $. But be aware, the cost of life is increasing every day...



Move with WASD or arrow keys
use E ton interract with stuff

Follow us on twitter: @SharpedStoneStd
Follow us on Facebook: @SharpedStoneStudios

Download
Click download now to get access to the following files:
Comments
Log in with itch.io to leave a comment.
"No one wants to work nowadays, damn lazy kids!"

I have no clue how to make money!